How MusicBrainz makes a difference
Facebook
MusicBrainz has been described as "Wikipedia for music". It is probably the most important website database for musicians you've never heard of, that is used by some of the biggest websites you know well. This is why you need to be on MusicBrainz (website).
How MusicBrainz Benefits you on the Web?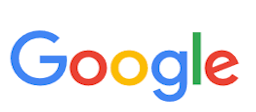 Uses MusicBrainz to improve search results: adding CDs to results, showing side panels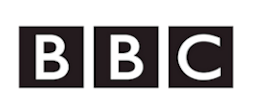 Uses MusicBrainz to add an artist page, and link to your website and social media sites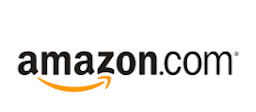 Uses MusicBrainz to supplement music information on their product pages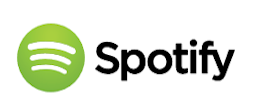 Uses MusicBrainz to improve music data quality, added to their streaming services
What is MusicBrainz?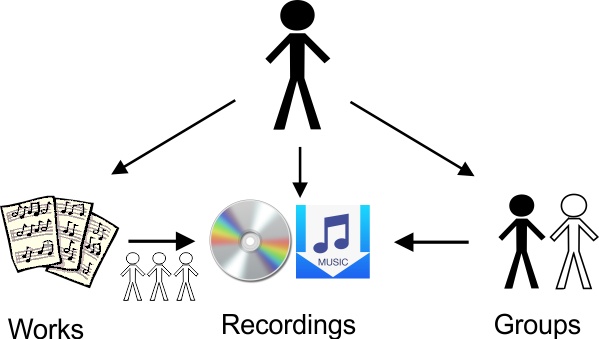 MusicBrainz is a music database with two important feature: (1) it is used by well-known websites and apps (see above), (2) it defines and confirms how you are musically related to other musicians, groups, releases, recordings and works, and how they are related to you. eg.
That you are (or have been) a member of certain bands and groups (and vice versa)
The you have composed or recorded various piece of music
That your music has appeared on various CDs from various publishers
That music played on air was either written by, recorded by, or features you
That you have a website, Facebook, Twitter or Soundcloud page
And many other types of relationships
And much much more, see the MusicBrainz database description
The Benefits to You
Being on MusicBrainz automatically creates "structured data" that provides meaning to your musical relationships, that results in:
Improved quality of Google search results, such as showing "Knowledge Graph cards" along with search results. This may include details of you and your releases.
Publicly available confirmation of your musical relationships, eg.:

Confirmation of your identity
Your past and current collaborators, groups and bands
Your releases: CDs, digital downloads, vinyls
Your recordings
Your works

Improved visibility on many other website and apps that use MusicBrainz
A legacy of inter-related music information found nowhere else on the Web
The ability of others to more easily find and identify you from your musical contributions
And if the BBC broadcasts any of your music, a BBC Music Artist page with links to your website and social media sites
Who is MusicBrainz for?

Your Recordings and Releases
Your Works as composer/arranger

Your Recordings and Releases
Your Labels and Publishers

Your Recordings and Releases
Event dates, place and location

Your Performances and set lists
Event dates, place and location
Costs
You can add your own information to MusicBrainz for free. I also offer a service to add information on your behalf as follows:
Per artist (or group): £10
Adding your details, including adding the names of artists and groups with whom you have collaborated, but not their details
Per CD (album): £20
In addition to the format, release date and availability links, this includes specifying the tracks, the track artist(s), the name of the recording used (usually the same title), and recording artists. Each additional CD at 50% discount: £10 each
Per Recording: £5
Recordings that appear on a CD must include the whole CD as described above. Other stand-alone recordings (singles, SoundCloud, etc) are added here.
Per Work: £3
Title, composer, arranger. Links to recordings and availability as a score to purchase
Per Event per artist: £5
ie. a festival with five performers counts as 1+5=6, and may include set lists
Music labels: £email
Bulk addition of your catalogue of artists and their CDs, recordings, and works at discount
Note that information to be added must be available online, or supplied. For example, if track lengths or composers/arrangers aren't readily available, I can't add them!
MusicBrainz information added
Information is added to MusicBrainz based on (a) information you provide (b) information from existing artist pages (c) other websites. It is not exhaustive, which means that if you don't provide it, and I can't find it, it will not be added. It may include:
You as an artist
Your name (sorted by surname)
Gender
Where you are from
Official website
Social media sites (eg. Facebook, Twitter, SoundCloud, YouTube)
Known online reviews and biographies
Listings in other databases (eg. VIAF, Wikipedia)
Relationship to other artists (including tributes)
Relationships to family members who are artists
Your CD releases (see below)
Your recordings as performer (see below)
Your works as composer (see below)
Your CDs and releases
The CD title
Other artists credited
Whether the release is part of a larger set
The release type (eg. single, album etc), and sub-type
Language (if a foreign release)
Release date and country
Label and catalogue number
Barcode number and packaging format
Website for purchase mailorder and/or download
Discography web pages
Listings in other databases
Cover artwork (or Amazon listing)
The CD tracklist of recordings and artist credits (see below)
The release format (eg. CD, vinyl, etc)
Each track number, title, artists credited, duration
For each track, a related recording (see below)
Your Recordings
Recording title, artists credited
Recording arranger, conductor
Recording artists' instruments (featured)
Recording ISRC code
Recording Acoustic Fingerprint (optional extra)
Recording purchase online link
CD tracks and releases of the recording (see above)
Work on which the recording is based (see below)
Your Works
The title of the work
ISWC code
Musical key of the work (eg. D major)
Relationship to other artists (eg. lyricist, arranger)
Recordings of the work
Score purchase link (mailorder and download)
Your Groups and bands
The name of the group
Vocalist or instrument played
When the collaboration started (and optionally ended)
Whether you are an original (founder) member
Optional additional information as "Artist" (see above)
Optional Recordings (see above)
Optional CDs and release (see above)
Optional Works (see above)
The Small Print
I have no control over how other website use the information from MusicBrainz. They may not give the same importance to information as you and I, and they may not use the information at all.
MusicBrainz is an open source database / encyclopedia, which means that I can not control, or take ownership of the information added. It also means that other people may add or modify information added to yours.
I am not resonsible for legal disputes over copyright, performance rights, works, and any other claims to ownership etc. And as far as I know (I am not a legal expert), MusicBrainz is not used as an authoratitve legal precedent.
I am happy to correct any mistakes I may have made, but it will take time for other websites that use the infiormation, to update the corrections, if at all
More information